UNDER THE CROSS OF CHRIST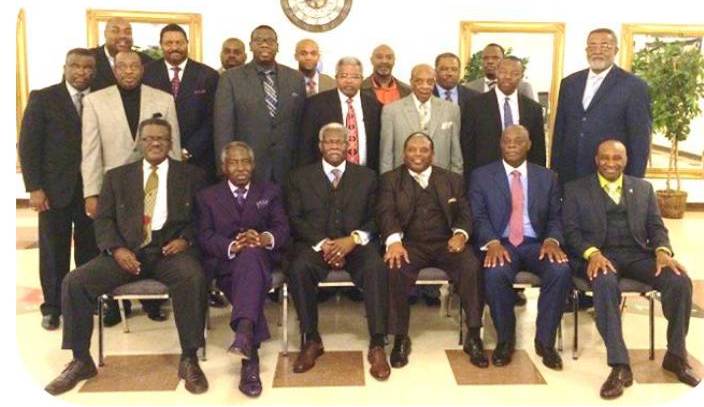 In times like these,
we need an anchor…
Be sure your anchor holds
and grips the solid rock!
C. Dennis Edwards I
is that anchor
…
FRIENDS AND SUPPORTERS
C
Christ Centered
-Joshua 24:15
And if it seem evil unto you to serve the Lord, choose you this day whom ye will serve...but as for me and my house, we will serve the Lord.
M
Messenger of the Gospel
-
1 Corinthians 9:16
(51 years in the ministry) For though I preach the gospel, I have nothing to glory of: for necessity is laid upon me; yea, woe is unto me, if I preach not the gospel!
B
Born Again Believer
-Psalm 1:2-3
But his delight is in the law of the LORD; and in his law doth he meditate day and night.
And he shall be like a tree planted by the rivers of water, that bringeth forth his fruit in his season; his leaf also shall not wither; and whatsoever he doeth shall prosper.
S
Spirit- Led
-Acts 7:37
This is that Moses, which said unto the children of Israel, A prophet shall the Lord your God raise up unto you of your brethren, like unto me; him shall ye hear.
C
Chosen by God
-Jeremiah 1:5-10
B
efore I formed thee in the belly I knew thee; and before thou camest forth out of the womb I sanctified thee, and I ordained thee a prophet unto the nations.
Then said I, Ah, Lord GOD! behold, I cannot speak: for I am a child.
But the LORD said unto me, Say not, I am a child: for thou shalt go to all that I shall send thee, and whatsoever I command thee thou shalt speak.
Be not afraid of their faces: for I am with thee to deliver thee, saith the LORD.
Then the LORD put forth his hand, and touched my mouth. And the LORD said unto me, Behold, I have put my words in thy mouth.
See, I have this day set thee over the nations and over the kingdoms, to root out, and to pull down, and to destroy, and to throw down, to build, and to plant.