Edith Brown & Bobette Davenport

, Co-Servant Leaders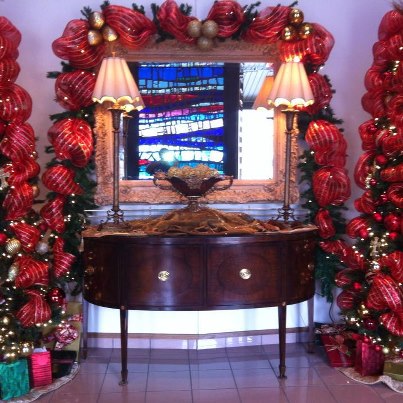 The Beautification Ministry is a group of God's servants dedicated to using their god-given abilities, talents and skills to making God's sanctuary lovely. We will adorn the sanctuary with floral arrangements for worship services and other special holidays and occassions throughout the year. With God's own creation, this ministry will keep His dwelling place lovely.
Matthew 6:21 says in part that "For where your treasure is, there your heart will be also."
The Sanctuary is the place where God's presence dwells. It is fitting that it be beautiful. It should be adorned so that worship service can proceed in a beautiful setting.
The Beautification Ministry will:
* Arrange for fresh flowers for the Altar, at least monthly
* Update/Decorate the Sanctuary and Vestibule area and other areas of the Church, especially for Christian holidays, i.e. Palm Sunday, Easter, Christmas, etc.
*Arrange for the purchase of items for use in the sanctuary and vestibule areas, i.e. flower vases, candelabras, candle lighters, permanent candles, etc.
* Plan an Annual Fall Bazaar.